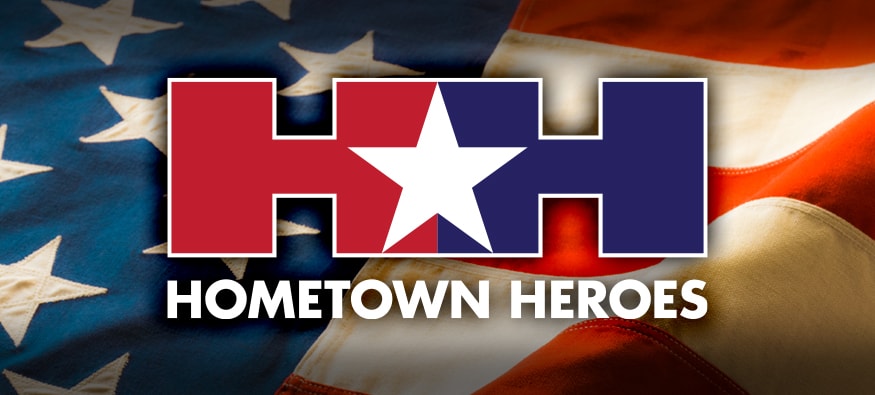 Every Tuesday from 10am to 10pm we're honoring our veterans and first responders with a day of special perks! Choose your bonus: River Credits, food credits, free bet, or 2x points!
Beginning October 1, 2019, Hometown Heroes monthly free overnight stay will change.
Hometown Heroes club members shall earn, 10 points or accumulate a $100 table games buy-in, within a calendar month, to receive one free overnight stay. Once the qualifier is earned, players swipe at the promotions kiosk to receive their hotel voucher. Voucher is valid for 30 days.
Hometown Heroes hotel offers are limited to one overnight stay, Sunday – Thursday night, for guests 21 years and older. Offer is valid for a standard room only and is based on availability. The Hometown Heroes hotel offer is valid for 30 days once issued. Advance reservations required. Must swipe at the promo kiosk to receive the voucher once the earning qualifier is met. Must present voucher at check-in.

Acceptable documentation for Veteran's are: Common Access Card, Retired Military ID, DD Form 2 Card or DD Form 214, VFW, AMVETS, Vietnam Veterans of America Membership Card, Disabled American Veterans Membership Card, or a VA Identification Card.

Acceptable documentation for First Responders are: Employee ID, Accountability Tag, or Medical License with photo ID.
Management reserves the right to change or cancel this promotion at anytime without prior notice. Offer cannot and will not be replaced, extended, transferred, or used with any other offer, coupon/voucher, discount or comp. LRCR Employees and LRBOI Elected Officials eligible to game as reference in Chapter 20 Prohibitions on Gaming Regulation are prohibited from participating in promotions, drawings or promotional drawings, tournaments and table games.
*Current Hometown Heroes members who enrolled using American Legion Membership Card shall be grandfathered into this program. No new enrollments for American Legion Members shall qualify for this club.
*New Hometown Heroes who enrolled on August 27, 2019 or later will be eligible to earn the 10 points in October. No room offer will be extended in September.