Big Lake Buffet is closed until further notice.
Bring your appetite, because you're going to want to try a little of everything at the Big Lake Buffet. Our menu* features fresh ingredients, live cooking stations, daily specials, and an incredible dessert selection. On Saturdays, we change things up with premium meat and seafood favorites that will have your mouth watering.
*Menu subject to change.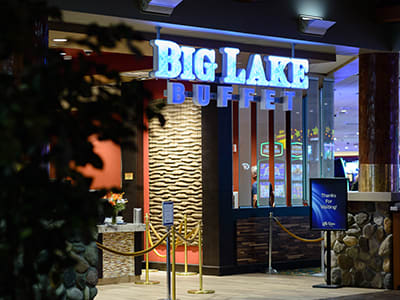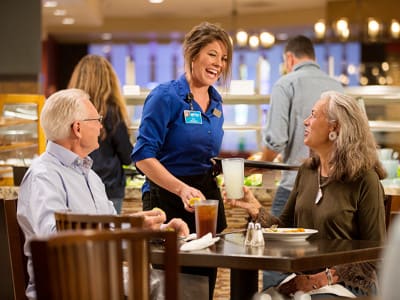 Hours & Prices
Breakfast Buffet
Monday - Friday 8am - 11am
$10.99 Adults
$5.99 Children
Lunch Buffet
Daily 11am – 2pm
$11.99 Adults
$6.99 Children
Dinner Buffet
Sunday-Thurs 4pm – 9pm
$15.99 Adults
$7.99 Children
Friday Night Buffet
Friday 4pm – 10pm
$19.99 Adults
$14.99 Children
*Friday Night Buffet does not include crab legs or all you can eat lobster. However, lobster tail can be be purchased for $5/tail.
Prime Rib & Crab Leg Buffet
Saturday 4pm – 10pm
$29.99 Adults
$17.99 Children